Caligula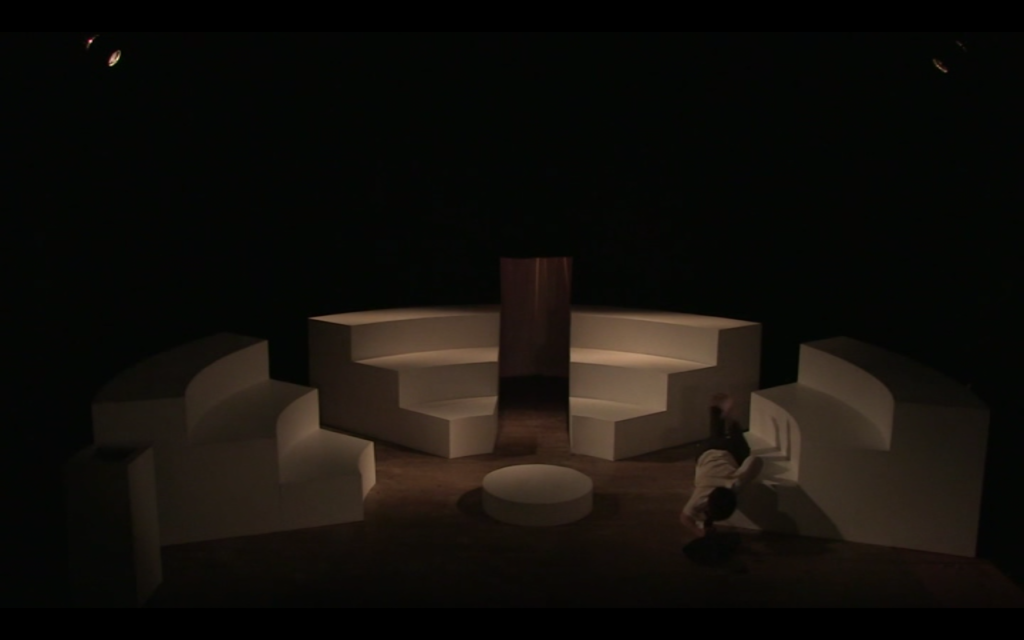 · 2018

· Stage design for Albert Camus' play Caligula
Directed by Alain Pochet
Lighting design : Roland de France
Costume design : Béatrice Cotte
Stage management : Charles Mathé-Dumaine

· This adaptation of Albert Camus' play Caligula takes place in an undefined time that doesn't set the action in any specific period. It results in a contemporary interpretation which can remind the spectator of their own time. The volumes on stage resemble a comitium, the place of democracy in ancient Rome. Originally designed for public speech, elections and trials, the supposed equal and respectful relationship established between the speaker and their audience is constantly overthrown by Caligula's mad behaviour. The differences in height and distance created by the stairs help represent the many forms power can take, and relationship dynamics.